Top 50 Business Analyst Interview Questions
Whether you are embarking on the new role or experienced role in your Business analyst career, getting yourself ready with the different business analyst interview questions is essential. Because an interview is an art to represent yourself as a suitable candidate with proper justification of your knowledge to a company.
Sounds weird? Not at all! In a highly completive market, multiple candidates are eyeing to a single position that you are applying for. And answering business analysts interview questions within a limited timeframe is the only way to prove your expertise and impress your employer.
Hence, give yourself enough time to prepare for business analyst interview questions that you may face. The level and complexity of business analyst interview questions vary depending on the position you are applying for and also on the company-specific job role. So, it is good to concentrate on the specific area like senior business analyst interview questions, agile business analyst interview questions, junior business analyst interview questions, entry level business analyst interview questions along with the generic business analyst interview questions and answers.
Top Business Analyst Interview Questions and Answers
1. Who is Business Analyst?
Answer: A business analyst works as a bridge between different stakeholders in an organization. He connects with the different stakeholders of an organization to clarify and finalize the requirements, helps the project team in project planning, designing and finally validating the developed components. He is the person who possesses adequate domain knowledge and can sort the business needs amongst the stakeholders who belong to different domains.
2. Name some of the documents that a business analyst use to handle?
3. What is SRS and what are its key elements?
Answer: A System Requirements Specification (SRS) or a Software Requirements Specification is a document or set of documents that describe the features of a system or software application. It includes a variety of elements which define the intended functionality required by the stakeholders and customer to satisfy the end users.
In addition to that, an SRS provides a high-level idea of the system and its behavior, the main supported business processes, the assumptions and the key performance parameters for the system. The key elements of an SRS are:
4. What is a requirement?
Answer: A requirement is a targeted solution to achieve specific business goals or objectives. It is an input to various stages of SDLC. This is a basis of a project which must be validated by the stakeholders and business users before implementation. Besides that, every requirement needs to be properly documented for future reference purpose.
5. What is Use case?
Answer: A use case is a diagrammatic representation of a system which describes how a user uses a system to accomplish a goal. It is an integral part of software engineering and software modelling technique which defines the targeted features and the resolution of any possible errors which a user may encounter.
6. What are the steps that you need to follow to design a use case?
7. What is Scope creep and how can you avoid scope creep?
Answer: Scope creep, or requirement creep is a term that relates to the uncontrolled changes or deviation in the project's scope within the same resource range for example within same schedule and budget of the project. It's an indication of poor project management and a viable risk to a project. Some of the possible causes of scope creep are:
8. What is BRD? How is it different from SRS?
| | |
| --- | --- |
| BRD | SRS |
| It is a high-level functional specification of the software. | It is a high level functional and technical specification of the software |
| It is a formal document to describe the requirement provided by the client (written, verbal) | It describes the functional and non-functional requirements of the software to be developed |
| The Business Analyst creates it after their direct interaction with the clients | The System Architect creates it as it needs technical expertise. Though sometimes Bas too can create it. |
| It is derived based on the requirements and client interaction | It is derived from the BRS |
9. What is Gap Analysis?
Answer: Gap Analysis is a technique to analyze the gap between the existing system and functionalities, and the targeted system. Here gap means the amount of task or change that may be required to get the intended result. It's a performance level comparison between the present and the proposed functionalities.
10. What is requirement prioritization? What are the different techniques used for it?
Basic Business Analyst Interview Questions
1. What is the difference between a Data Analyst and a Business Analyst?
| | | |
| --- | --- | --- |
| Sl.no | Data Analyst | Business Analyst |
| 1 | The role requires more problem-solving skills and data analysis skills | It requires more decision-making and data visualization skills |
| 2 | It is more of an operational role in the organization. | It is more of a strategic role in the organization. |
| 3 | It requires knowledge of statistics, SQL, data mining, etc. | Knowledge of Business Intelligence, Data Warehousing, Analytics, etc. is required for this role. |
2. List the core competencies of a Business Analyst.
3. What is a feasibility study?
The requirements and problems of a business/project should be studied and understood by a BA, and he/she should set a scope for the business problem. The feasibility study is identifying the possibility (success rate) of the proposed idea for a business problem. It helps identify new opportunities and focus on the project.
4. What are the different tools used in Business Analytics?
5. Explain the business analysis process flow.
6. How do you perform risk management in your project?
A risk is defined as an uncertain event that causes a threat to the existing business, which can cause an impact on revenue or sometimes on the profits of a business. Risk-management techniques such as risk avoidance, reduction, transfer, and acceptance can be used. We have to identify, analyze, evaluate, and control the risk in a business.
7. Differentiate between risk mitigation and risk avoidance.
8. What are the different phases of an IT project?
There are five phases in project management which include:
1. Project initiation
2. Project planning
3. Project execution
4. Project monitoring and control
5. Project closure
9. Differentiate between a software development life cycle and a project life cycle.
10. What are the tasks and responsibilities of a Project Manager?
Intermediate Business Analyst Interview Questions
11. What do you mean by critical path analysis?
A project will involve a set of activities from start to finish. A critical path is the set of activities that includes the longest path in the whole project. So, critical path analysis is a key component in reducing project timelines and controlling cost.
12. How does CATWOE help in business analysis and decision-making?
Customers, Actors, Transformation process, Worldview, Owners, and Environmental constraints (CATWOE) helps in making decisions ahead of time. It includes analyzing how those decisions will affect customers (C); who are involved as actors (A); what different transformation (T) processes are which might affect the system, global picture, and worldwide (W) issues; who is responsible/has ownership (O) for the business; and what the environmental (E) impacts will be of the project/business.
13. List various components of strategy analysis.
14. What is business modeling?
Business modeling is identifying the value proposition for a business and then building a step-by-step approach for operating the business. This step-by-step approach is known as business modeling. It includes vision, mission, and strategies to achieve the goals.
15. List various software engineering processes.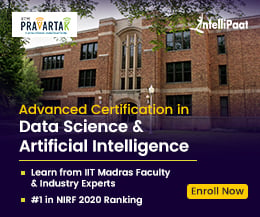 16. Differentiate between Agile and Waterfall models.
17. What is RUP methodology?
Rational Unified Process (RUP) is a product application improvement method with numerous devices to help with coding the last product and assignments identified with this objective. RUP is an object-oriented approach that guarantees successful project management and top-notch software production.
18. What is RAD methodology?
The Rapid Application Development (RAD) model is a kind of incremental model. The phases of a project are produced in parallel as individual projects. The developments in the project are timeboxed, delivered, and afterward assembled into a working model.
19. What are project deliverables?
20. List the components of the Requirements Work Plan.
Common Personal Business Analyst Interview Questions
As a Business Analyst, you will be working closely with colleagues across the organization to address complex business requirements and problems. Employers want someone with the right personality who is enthusiastic about their work.
Answer: The answer to this question will of course vary from candidate to candidate, but one approach is to avoid the urge to pick an intangible quality. Instead, for instance, you could focus on showing your commitment to continuous learning.
The top credential for Business Analysts might be a certification from one of the many professional organizations that offer them (the Project Management Institute or the International Institute of Business Analysis, for instance).
Other Common Personal Interview Questions for Business Analyst Jobs
Sources:
https://www.whizlabs.com/blog/business-analyst-interview-questions/
https://intellipaat.com/blog/interview-question/business-analyst-interview-questions/
https://thedatamonk.com/amazon-senior-business-analyst-interview-questions/
https://brainstation.io/career-guides/business-analyst-interview-questions