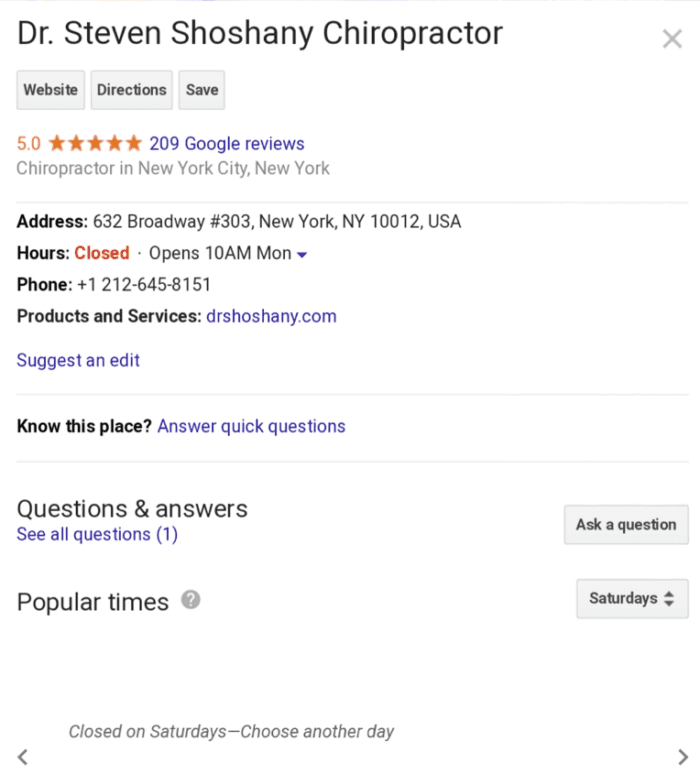 Digital marketing tips for small businesses
Optimize your website for mobile.
Create a Google My Business listing.
Understand your customers and your target audience for digital marketing.
Invest in local marketing.
Start a blog and incorporate content marketing into your SEO strategy.
Find the social media channel that's best suited for your business.
Encourage customers to leave online reviews.
Create a reliable email list and leverage email marketing.
Use digital advertising to market to your target audience.
Spend wisely.
Don't forget about customer service—respond to online feedback quickly.
Monitor your campaigns and adjust your strategy based on your learnings.
Whether you run an ecommerce business or traditional brick-and-mortar store, digital marketing has become essential for any and all businesses. With the constant growth and popularity of different technologies, social media platforms, and online-based communication, it's more important than ever that business owners invest in the right digital marketing strategies to promote their brands and remain competitive in the marketplace.
As a busy entrepreneur, however, you may be wondering where to start with this form of small business marketing. Luckily, we're here to help. We've compiled 12 of the best digital marketing tips—with advice from professionals experienced in the industry.
Digital Marketing Tips for Small Businesses
Trying to craft a digital marketing strategy can be difficult—after all, digital marketing encompasses so many different facets of the online world. It's important to remember, however, that your business doesn't need to try to cover all of the areas of digital marketing. On the other hand, it's very likely you'll be more successful focusing on a few strategies (especially when you're just starting out) and seeing how they work for your business.
With this in mind, whether you're a startup, established business, or simply a digital marketing beginner, you can refer to the following digital marketing tips to help promote your business online.
1. Optimize your website for mobile.
There's no doubt about it, mobile marketing has become more relevant than ever—with more and more consumers browsing and making purchases using their smartphones or tablets. Although investing in mobile-specific marketing can require a significant investment, especially if you're just starting out in digital marketing, you can take the first step by ensuring that your business's website is optimized for mobile.
Luckily, most website builders, like Squarespace or Wix, as well as dedicated ecommerce platforms, like Shopify and BigCommerce, have done the hard work for you. These tools typically offer themes and templates that are already mobile-friendly. Therefore, all you have to do is ensure that you're using one of these templates and as you add or change your website, check to see how things look and function on a mobile device.
Moreover, if you've already paid for a website builder or ecommerce platform, this will be an extremely low-cost digital marketing tip. You'll only need to spend additional money if you want to invest in a paid theme or utilize other non-included tools.
2. Create a Google My Business listing.
One of the simplest (and free) digital marketing tips we can share is to create a "Google My Business" listing. If you're unfamiliar with this listing, simply perform a Google search of a business (as we've done in the example below). As you can see, on the right-hand side, there's a listing with basic information about the business, including the address, hours, phone number, link to the website, and more.
This listing, called a Google My Business listing, is an extremely useful way to provide potential or current customers with essential information about your business. To edit the listing, all you have to do is claim your listing (if one already exists) or create one for your business.
Once you've completed your listing, you have a lasting digital marketing strategy at work through Google—don't forget, though, if any of this information about your business changes, you'll want to update your listing to reflect those changes.
3. Understand your customers and your target audience for digital marketing.
This same principle applies to digital marketing. In order to have a successful digital marketing strategy, you not only need to understand your customers, but also who your customers are online. To this point, your target audience for digital marketing might be a little different than your target audience for word of mouth or direct mail marketing.
As an example, if you run a local brewery that also ships and distributes around the country, your digital marketing efforts might be more focused on the audience you don't normally reach with your brick-and-mortar location. In this case, you'll want to understand your non-local target audience and what strategies will be more likely to reach them and encourage them to interact and purchase from your business.
Of course, your audiences might overlap, depending on your individual business, but it's important to remember that different customers are more active on different platforms as well—the audience you're trying to reach on Instagram might not necessarily be the same one you're marketing to through email—so you'll want to research and implement your tactics accordingly.
4. Invest in local marketing.
Jumping off our last tip, if your business operates in a local market, you'll want to take advantage of the digital marketing strategies that specifically appeal and relate to that audience.
In addition to creating a Google My Business listing, you can also claim and edit your business listing on other local search directories, like Yelp or Bing places for business. Similarly, you can consider other local marketing strategies, such as:
Although some of these strategies fall a little outside the realm of digital marketing, you can easily tie them in by including your business's website and social media handles on any materials or information you give out around your local community.
1. A Simple Website
A website for business is like the face or identity in the digital world. It serves as a marketing brochure for the brand and business you are promoting. But, that does not mean that a website needs to be complicated. It is just the opposite of that!
A website is considered modern when it is comprehensive and simple to browse for the visitors on your page. It must be easy for them to find information on your website, they need before making a contact.
driven digital marketing services who will build a website for you. This is just the beginning as you have to do some homework as well to make sure you know what you want. The best tip we would like to give you for designing a website is- keep it simple. Keeping the website simple will also make it user-friendly.
For images: It is important for the company to use images from real services and projects instead of stock images. This will be a great way for the business to show their creative side that can create an impact.
For copy: Hire a copywriter and use content that is original for your website. The writer must have the knowledge of SEO and keep that in mind while writing the copies. You will get these help if you hire local digital marketing services.
2. Reviews On Products And Services
In case you do not know yet- your customers are your biggest investment. So make sure, they are happy. Happy customers will provide positive reviews which are important for the reputation of your company, online.
On reviews are the biggest aspect by, which customers and clients judge your company. According to a recent study, "92% of B2B buyers are more likely to purchase after reading a trusted review" (G2 Crowd). However, there will be both positive and negative reviews when a business is operating online. The biggest strategy is to know how to handle them. This can be the deciding factor for the customers when they are looking to hire a service or buy a product.
Thus, it is always a good practice to reply on every review whether good or bad. This would show that you are human. It is more important, for local or small businesses even for local digital marketing services to show that they care for the customers.
A. How to reply to a positive review?
B. How to reply to a negative review?
• If it is a negative review, do not just stop at the explanation as to why the experience was bad. Go beyond that, and give the contact number of the concerned person, so that the executive can learn more about the experience. This is a great strategy to change someone's opinion after a not-so-great experience.
Have a regularly updated blog
Your potential customers need content to guide them during the buying process. DemandGen Report revealed that 47% of buyers viewed three to five pieces of content before they engaged with a sales rep. To help, you can create an editorial calendar so that you can publish new content consistently on your blog.
A regularly updated blog also helps you to rank for more keywords on search engines and gain more leads. HubSpot found that companies that published 16 blog posts monthly got 4.5 times more leads than those with zero to four posts.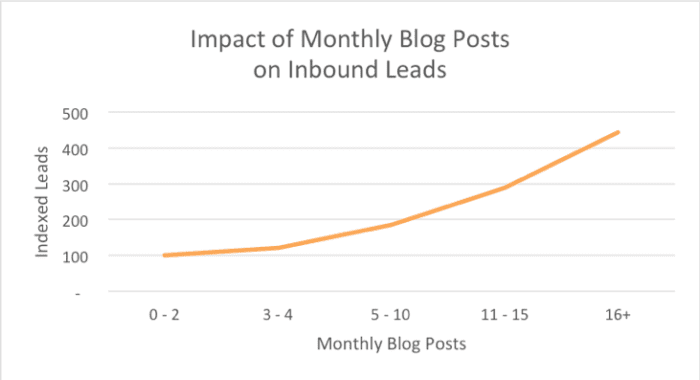 However, you need to know that blogging goes beyond just cranking the posts out. You have to create posts on your blog to solve problems for your audience. You should also guest blog on other industry websites to gain access to a wider audience – and generate more inbound links for your website, therefore helping you boost your website's SEO.
3 cost-effective marketing tips for small businesses
If you want to expand your reach fast, investing a little money can go a long way. These three marketing tips for small businesses can help you wisely spend your budget and achieve high return on investment (ROI).
1. Reach your exact target audience with paid ads
Most digital advertising platforms offer sophisticated tools for reaching the right users. With these targeted online ads, your marketing dollars go toward users who fit your ideal client profile, and you pay only when you earn a click. Plus, you can set your own budget for ad campaigns, so you never have to overextend yourself.
With Yelp Ads , your brand will show up above search results for select keywords and locations, so you can capture more clicks and calls from quality leads. Plus, you can adjust your budget at any time, and you only pay when a customer clicks on your ad.
2. Work with micro-influencers
Micro- influencers , who typically have 1,000–10,000 followers, are some of the most effective promoters around. They develop highly engaged niche audiences —often more so than big-name influencers —who trust their recommendations. They're also affordable. You can spend as little as $100 to reach 10,000 users . Some micro- influencers may even be happy to accept a commission or complimentary products or services instead of monetary payment.
To choose the right influencers , ask for their audience demographic data, engagement rates, and case studies. Also, be sure to scroll through their social media posts to get a clear sense of their voice and style and how they engage with the public. You want to make sure you partner with someone who is aligned with your brand values and mission.
3. Improve ROI through text messaging
Text message marketing offers a higher average open rate than any other channel: 98% . Whether you're sending details about a sale or inviting shoppers to an event, texting gets your message across fast. Text can even improve the customer experience by sending important reminders or purchase confirmations on a convenient channel, which can inspire loyalty.
Sources:
https://www.fundera.com/blog/digital-marketing-tips
https://soffront.com/blog/top-5-digital-marketing-tips-small-business/
https://www.smartinsights.com/digital-marketing-strategy/digital-marketing-best-practices-for-new-start-up-businesses/
https://business.yelp.com/advertise/marketing-tips-for-small-businesses/